Congratulations...! After days of hard work, you've found my secret places #1....!

May I know what you are looking for ?... :)

1. Bio-data :
Please click on the picture below...!
| | | |
| --- | --- | --- |
| | | later i'll think of it..! |

2. Publication / Paperworks:
Journal / Jurnal : abstract
Articles and Books / Artikel dan Buku. This link specially dedicated to the people of Indonesia, and people who interested in corporate environmental management development..
Currently I am working on private national environmental management consultant and have some modules on Corporate Environmental Management Training, that ready to be delivered to any company or organization who interested, as Consultant or Trainer (see their Outlines below).

3. Training and Advisory
VISION and MISSION of The Training Program
Demo System Approach from Pojasek's TQEM Principles (thank you Mr.Pojasek for letting me made link to this demo file). This is quiet large file (1.7 Mb), and designed specially for organization / company purposes. Better if you contact me by mail and mention in the mail the name of organization that you're represented, so that I could send you this file, free of charge, more easily by mail.
Outline Training and Workshop
1. Lokakarya 1 (2 days)
Understanding and Implementing Environmental Performance Evaluation (EPE) - ISO 14031:1999

2. Lokakarya 2 (3 days)
Understanding and Implementing Strategic Corporate Environmental Management to Achieve Sustainable Development Enterprise

3. Lokakarya 3 (3 days)
Preventing and Reducing Waste through Implementing Cleaner Production

4. Lokakarya 4 (4 days)
Understanding dan Implementing Environmental Management System ISO 14001:2004

5. Lokakarya 5 (4 days)
Audit of ISO 14001:2004 (based on ISO 19011:2002)

6. Lokakarya 6 (1 day)
Awareness of ISO 14001:2004
4. If you're interest is in Environmental Management and Environmental Strategy to make the world a better place to live in and also profitable, than you're in the same perception with me (:)). Otherwise, or just comments, you should contact Mr. Andie .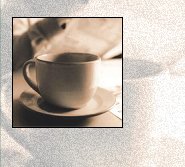 Related Links:

Thank's for visiting this secret places...!
Any suggestions, please feel free to contact me anytime....

Regards,
Andie Tri Purwanto

Just Counter:


Last updated : January 25, 2006
[

]